Family law attorney Francis King, founder of the Law Offices of Francis King in Nashville, TN, highlights common mistakes people going through a high-net-worth divorce make. For more information please visit https://franciskinglaw.com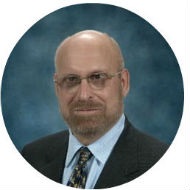 Nashville, TN, United States - September 22, 2019 /MM-REB/ —
In a recent interview, leading family law attorney Francis King, founder of the Law Offices of Francis King in Nashville, TN, revealed critical mistakes made during high-net-worth divorces.
For more information please visit https://franciskinglaw.com
When asked to comment, King said, "A high-net-worth divorce includes cases in which net liquid assets equal $1 million or more. With so much money up for grabs, it's vital to follow some guidelines to keep the divorce process on track."
Hiding assets is of the most serious mistakes made by people going through a high-net-worth divorce.
When asked to elaborate, King said, "Many incorrectly assume that they must transfer assets in order to shield them during divorce proceedings. However, the court often interprets transferring large sums of money to a third party as fraudulent."
"That is to say, if you have been perceived by the court of law as committing fraud, then you will lose the credibility required to reach a fair financial or child custody arrangement," he added.
Couples in a high-net-worth divorce often also mistakenly accept the first settlement that comes their way.
When asked to elaborate, King said, "It's no secret that dissolving a marriage is painful. However, accepting the first deal proposed by the other side could have even more damaging financial repercussions down the road."
"If a deal is put on the table, make sure that it includes an equitable distribution and settlement of assets. If not, don't be afraid to reject it and ask for a better arrangement, which could be better for all parties involved," he said.
One way to ensure this, according to King, is to hire the right legal representative for the job.
When asked to elaborate, he commented, "Standard divorces that don't require settling valuable assets are challenging enough as it is. Make sure to first do your homework in selecting an attorney that is well-versed in handling large sums of money in divorces cases."
He added, "One small misstep could have long-lasting financial implications, so it's of utmost importance to find someone who can handle both the legal and financial ins-and-outs of your case."
"It's also vital to go with someone who won't allow you to make emotional decisions when it comes to distributing your money, particularly when complex financial assets are on the line."
Source: http://RecommendedExperts.biz
Contact Info:
Name: Francis King
Email: Send Email
Organization: Law Offices of Francis King
Address: 4235 Hillsboro Pike #300 Nashville, TN 37215 USA
Phone: 615-385-7654
Website: https://franciskinglaw.com
Source: MM-REB
Release ID: 88920877