February 21, 2020 - /PressAdvantage/ - Pub Crawl Budapest, which is based in Budapest, Hungary and offers the longest running ruin bar tour in the capital city, has announced with the pride that they have earned the Certificate of Excellence on TripAdvisor. The Certificate of Excellence is awarded by TripAdvisor to those establishments that consistently get great reviews from travelers. Currently, they have almost 600 reviews on TripAdvisor, which are mostly five star reviews.
Pub Crawl Budapest is the organizer of the longest running Budapest pub crawl in the District VII or Jewish Quarter of Budapest. They will show participants the most authentic ruin bars, enjoy the nightlife and share some drinks. Participants will enjoy one free welcome shot at each bar. And they will be given VIP entry to every place, which means they don't have to stand in line and wait outside. This is convenient because there are usually long lines of people who want to enter these bars.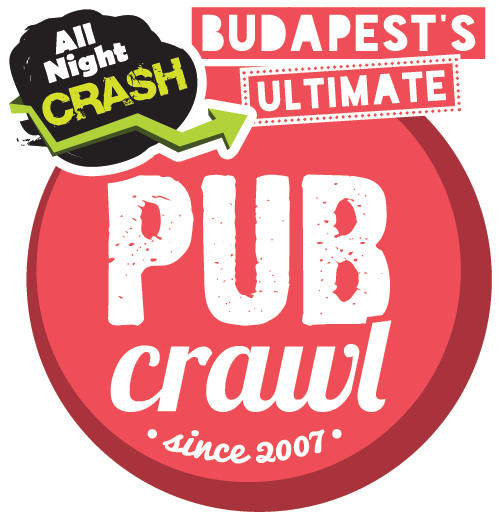 Meanwhile, it should be noted that because many people don't trust making payments directly to tour agencies abroad, they can pay through TripAdvisor Experiences. Pub Crawl Budapest points out that their bar tour offers the best way for people to spend time with their friends, with this tour offering lots of drinks, drinking games with best friends and colleagues, or the possibility of acquiring new acquaintances. They want also to emphasize that they always include the best Budapest ruin bars in the pub crawl.
People who are interested may check out the various choices available from Pub Crawl Budapest on Tripadvisor. For instance, there is the Budapest Pub Crawl Through the Ruin Bars. This the longest running pub crawl in Budapest with experienced local guides. Participants can visit some of the best ruin bars in this city. This tour involves visiting four central bars, including ruin bars. Travelers can enjoy a complimentary drink at each of these bars and be entertained by stories from the local guide, including various local urban legends and the rules of popular drinking games. And after exploring various bars and developing new friends, participants can enjoy VIP entry to a top Budapest club and continue to drink, dance and enjoy Budapest's nightlife.
Another bar tour available from Pub Crawl Budapest is the All You Can Drink Pub Crawl Through The Ruin Bars in Budapest. This is the longest running pub crawl of Budapest with a 40-minute unlimited all you can drink component. Wine, beer, premium shots, and long drinks are included in one of the well-known ruin bars during the tour. Participants will enjoy a night on the town at various ruin bars in Budapest. This is also a pub crawl with experienced local guides. Participants will begin by visiting four of the central and most exciting ruin bars in Budapest, which are all within walking distance to each other. A free welcome drink is offered at each one of the bars and the club. The guides will relate interesting stories including urban legends and provide information regarding the city. After completing the bar tour, participants will have free VIP access to one of the famous night clubs in the city.
Another option is the Budapest Original Ruin Pub Crawl Including 5 Shots. This is similar to the other pub crawl tours being offered except that participants get five free welcome shots throughout the night. This is the first licensed pub crawl that takes participants to four local bars, including Budapest's unique ruin bars, which are all withing walking distance of each other. Participants get to enjoy a five-hour night-out with locals and other travelers while getting to know about Budapest. After at least 45 minutes at each of the four local bars, participants will go to the biggest ruin club in the city. VIP entry allows participants to skip the long waiting lines to the club.
Those who want to learn more about this longest running ruin bar tour in Budapest can check out the Pub Crawl Budapest website or contact them on the phone or through email. Their opening hours are from 9:00 pm to 4:00 am, on Saturdays and Sundays. And while people can pay through TripAdvisor Experiences, it is still the best option to order directly from Pub Crawl Budapest through their booking system hosted by Rezdy.
###
For more information about Pub Crawl Budapest, contact the company here:

Pub Crawl Budapest
Pub Crawl Budapest
+36 70 771 1775
info@allnightcrash.com
Budapest, Oktogon 1, 1066 Hungary
ReleaseID: 60034401